I love my fiance, Brent. He's hilarious, creative, smart and loving. When I go away on vacation,
he
buys
me
presents. While I was gone, he bought me
this
, along with a dance mat: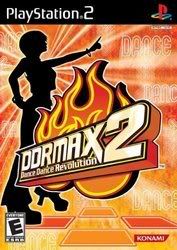 I've been doing it for the past hour and half and have burned more than 200 calories! Dancing! Ok, maybe not dancing - more like jumping around on arrows, but close enough. It features a workout mode where you can program how many calories you want to burn and it'll count down for you. Best of all, it actually features good dance music: Kylie Minogue, Dirty Vegas, Earth Wind and Fire, KC and the Sunshine band, etc.
I've never played a video game where I had to put on a sports bra. Tons of fun, so if you need me, that's where I'll be.
In addition, apparently while I was gone Brent had a revelation. Upon my return, he says, "While you were gone, I decided I like
Jack Johnson
." That's awesome because I've been trying to years to get Brent to like any of the 20/30-something male singer/songwriters I like. It's finally happening! By the way, you have to go
here
and check out the Jack Johnson video for Sitting, Waiting, Wishing. Whether or not you like his music the video concept is awesome.
"This song explains why I'm leaving home to become a stewardess."
- Anita Miller (Zooey Deschanel),
Almost Famous